Spoiler-Ⅰ Premium Grease Filter
Brand name: trustifiltor
Efficiency:intercepts 85-90% large oil droplets
Construction: baffle filter
Origin: Guangdong, China (mainland)
Certificate: ISO9001/ RoHS/ SGS;
After-sales service system: Overseas third-party support available;
Buy At AliExpress
Description
Product introduction
Spoiler series high efficiency degreasing filters are mainly used in commercial kitchen hood and ventilation system to remove grease from gas. with the function of fire resistance , also as the first fire barrier in the system .The unique design of spoiler holes and curved waves effectively increases not only the frequency of impact between the oil fume and the filter but also the filter surface, the innovative surface treatment of non-sticky coating for the baffle, which effectively improves the system's oil removal efficiency and reduces energy consumption.

Advantage
• Cut edge safety designed.
• Fully stainless steel and welded construction.
• Folding handles and drain holes as standard.
• Robust baffle filter construction-built to last.

Principle

Performance
TRUSTIFILTOR Type1 Baffle Filter-495×495×46mm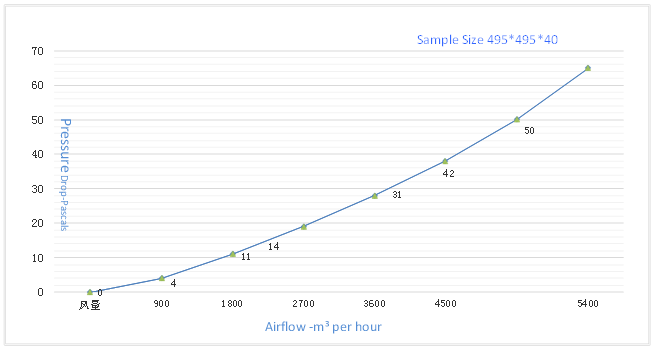 Specification
Trustiriltor specifies the bafle filter as height x width x thickness.The handles are fixed to the height and drain holes punched on the width.The length of the baffle blade is the height; please ensure correct when ordering.


APPLICATIONS
·Commercial kitchens
·Flame arresters
·Water mist separation
·Grease filtration


Manufacturing Standard
* TF's Standard
* ISO9001


Contact Us
Zhongshan Trusty Environmental Technology Co., Ltd
3rd F, Building M, Nanshui Industry Area, Sanjiao town, Zhongshan city,Guangdong,China.
Web:www.trustifiltor.com
Email:david_zhang@trustifiltor.com


Relevant
Brand name:trustifiltor
Efficiency:intercepts 85-90% large oil droplets
Construction:baffle filter
Origin:guangdong, China (mainland)
Certificate:ISO9001/RoHS/SGS;
After-sales service system: Overseas third-party support available;